Skip to Main Content
It looks like you're using Internet Explorer 11 or older. This website works best with modern browsers such as the latest versions of Chrome, Firefox, Safari, and Edge. If you continue with this browser, you may see unexpected results.
Welcome
This guide is created to complement the iPad workshop being offered to students, faculty, and staff at Charles R. Drew University.
Apple ID
An Apple ID is a username and password that you use for all of your Apple products and services. This includes iTunes and the App Store.
You will need an Apple ID to download apps, store information to the iCloud, and sync your information across other Apple devices and
If you do not already have an Apple ID, click here to sign up. You can create an Apple ID on the iPad by going to Settings and Store. Tap Sign in to create an Apple ID.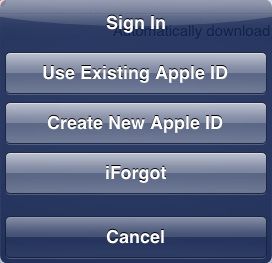 Connecting to CDU wifi
Tap Settings
Tap Wi-Fi
Select a network (CDU-Student or CDU-Employee)
Enter student.cdrewu.edu or staff.cdrewu.edu
Username: CDU email username (without the @cdrewu.edu)
Password: CDU email password
Tap Join and Accept
If you're interested in learning more...